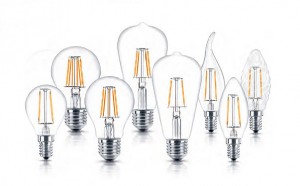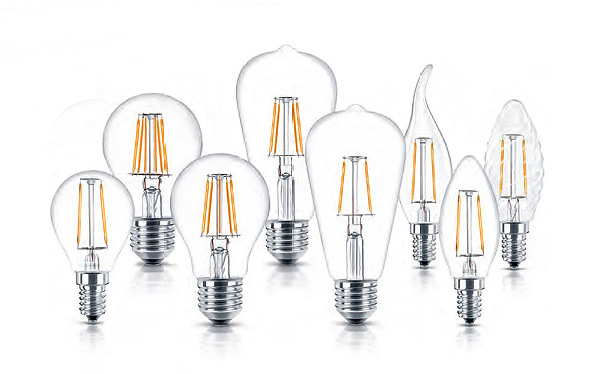 The latest analysis "2017 Global Lighting Market Outlook" by LEDinside, a division of TrendForce, finds that LED lighting market to worth US $29.6 billion in 2016 and is to rise to US $ 33.1 billion as of 2017. Meanwhile, the penetration rate of LED lighting is to reach 52%. Thanks to regional lighting development, LED lighting is to account for 23% of total lightings in Europe by 2016, which is the highest across the world. The second and third highest region are to be found in North America and China. However, Asia- Pacific region is to witness fastest growth rate in LED lighting.
LED Specialty Lighting Market to Post 30% CAGR in 2016~2020
According to the 2016 Global Lighting Market Report by LEDinside, a division of TrendForce, four LED specialty lighting applications that are attracting growing interests include horticultural lighting, surgical lighting, marine/harbor lighting and smart lighting. The combined market scale of these four applications is estimated to grow from US$4.36 billion in 2016 to US$16.4 billion in 2020, with the CAGR during this forecast period reaching 30%.
High-end Commercial LED Lighting Sees Growing Penetration Rate as Market Favors Optimal Light Quality
The ongoing improvement of efficacy, competence of SDCM control and color rendering index in LEDs accelerate high-end commercial lighting market's development that demands higher light quality. High-end commercial lighting market mainly include museum, galleries and other exhibition lighting applications that primarily use downlights, projectors and reflectors.
LEDinside, a division of TrendForce, reports in its "High-end commercial and track lighting market" that the market scale of two frequently used luminaires for high-end commercial lighting, namely Downlight and Projectors and Reflectors (Par& Rs.) separately reaches US $1.88 billion and US $1.54 billion in 2016. It's projected that the market scale of Downlight is to reach US $2.01 billion and Projector and Reflectors at US $1.59 billion in 2017.
Scale of LED Industrial Lighting to Reach US$2.9 Billion in 2016 as Explosion-Proof Lamps Become the Focus of Demand, Says LEDinside
The LED industrial lighting market has enjoyed accelerated growth in recent years owing to the rising demand worldwide and government subsidies, says LEDinside, a division of TrendForce. According to LEDinside's latest report, 2016 Industrial Lighting: Explosion-Proof Lamps, the market of LED industrial lighting is forecast to grow from US$2.93 billion in 2016 to US$5.20 billion in 2020, representing a CAGR of over 15% during the five-year period.
Explosion-proof LED lighting is used in hazardous environments where petrochemical vapors, explosive gases and/or combustible dusts exist. "In addition to having a critical role in the operation of the petroleum industry, explosion-proof lighting also has sizable market shares in other lighting applications including mining, transportation and military," said Joanne Wu, assistant research manager for LEDinside. "The outlook for LED explosion-proof lighting is especially favorable this year on account of the strong replacement demand."
Silver Member
(Lighting Market Report)
Silver +
(Backlight + Lighting Market Report)

a. Quarterly Regional LED Lighting Market

Quarterly: Macroeconomics, policy and standard, major company's movement, product technology and trend in Japan, the US /Europe, China, and Emerging Market
October: regional lighting market value and market outlook for the next year

Japan / US / Europe / China / Emerging LED Lighting Market Development

1Q: OutdoorLighting
2Q: Commercial Lighting
3Q: Residential Lighting
4Q: Market Status & Outlook

b. LED Price Trend and Analysis

LED Package Price Trend in the Lighting Application Market

5630 (120~180mA / ≦100mA)
3030 (0.5~0.9W / 1.0~1.3W)
1~3W LED (350mA~1000mA / 350mA~800mA)
1~5W LED (350mA~1500mA)

c. LED Lamp Price Trend And Analysis

LED Lamp Price Tracker in the UK, Germany, the US, Japan, and Korea, Japan, Korea, Taiwan, and China

40 W Equiv. LED Lamp Price
60 W Equiv. LED Lamp Price

a. LED Backlight Market Trend And Analysis

Quarterly: LED market value and penetration rate forecast, and technology development in TV / smart phone / tablet PC / notebook / monitor. October: Backlight market value and market outlook for the next year

LED in Smart Phone Market Development And Analysis
LED in Tablet PC Market Development And Analysis
LED in Notebook Market Development And Analysis
LED in Monitor Market Development And Analysis
LED in TV Market Trend Development Analysis

b. LED Price Trend And Analysis

LED Price Trend And Analysis in TV / Smart Phone / Tablet PC / Notebook / Monitor Application Market

LED Price In Mobile Market
LED Price In Notebook / Tablet PC Market
LED Price in Monitor Market
LED Price In TV Market