Along with Nikkei Inc., Japan Lighting Manufacturers Association (JLMA), the major contributor of the development and promotion of Japan's lighting industry, last week organized Lighting Fair 2017 at Tokyo Big Sight, gathering industry professionals specializing in a multitude of lighting applications at West Hall 1 and 2 to provide an outlook of Japan's lighting market and the joint future of the industry and the forthcoming global sporting event 2020 Summer Olympics.
Consisting of 712 booths from 212 companies in fields such as lighting, materials, manufacturing and publication, Lighting Fair 2017 attracted around 75,000 attendees including lighting and interior designers, architects, distributors, and representatives from construction companies. From general lighting, horticultural LED lighting, LED sports lighting, to filaments, street lighting, and LED display technology, exhibits at the exposition reflected a broad diversity in the development of Japan's lighting industry. Both major lighting giants, such as Toshiba, NEC, Philips, and Mitsubishi, and domestic niche fixture makers partook in the showcasing. Taiwanese lighting and material companies, such as Beautiful Light Technology, Shine Electric, Bright T-Mark, and High Perfection Tech could also be seen at the fair.
From 7th to 10th of March, a series of seminars and conferences were also held to unveil developments in all aspects of the lighting industry. With a state of mind clearly knowing the industry is going to play a major role to present to the world the perfect look of 2020 Tokyo Olympics, JLMA invited Saburo Kawabuchi, former Japanese football player and now the chairperson at Tokyo Metropolitan University, and Motoko Ishii, a noted female Japanese lighting designer known for her redesign of the lighting for Tokyo Tower in 1989, to give an opening speech on the preparation the industry should do for the sporting event, to impress the world with Japan's soft power, Supotsu no Chikara (translated as the force of sports) and Akari no Chikara (as the force of light).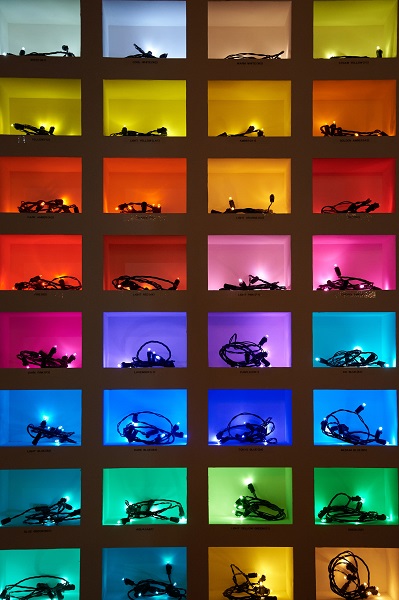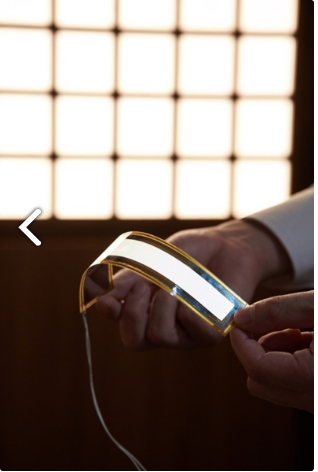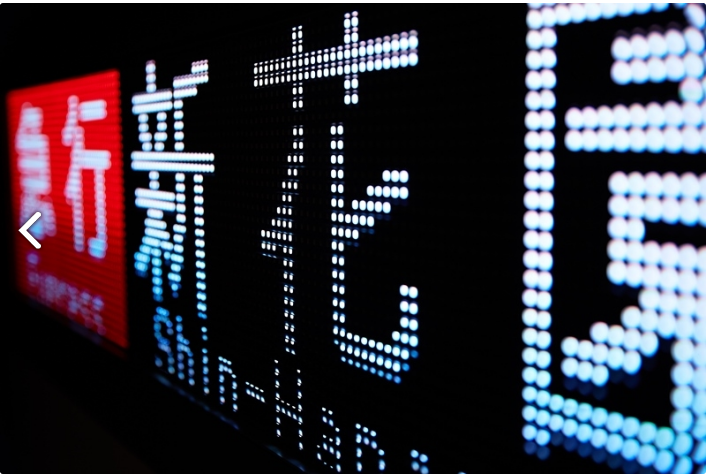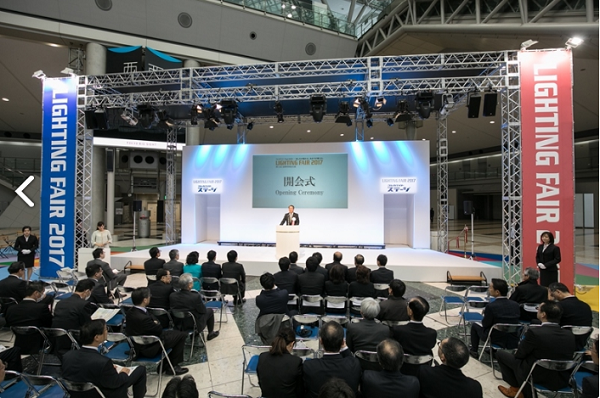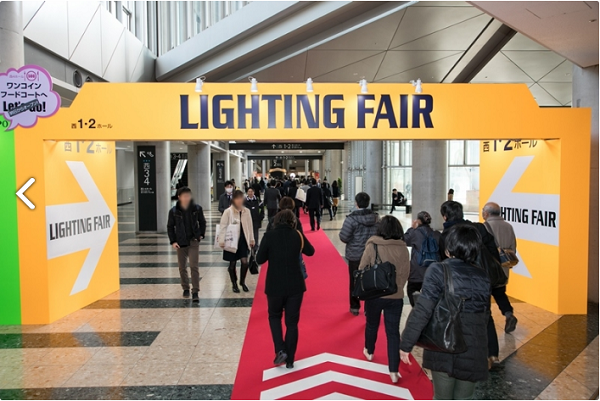 Other aspects of the industry, for instance, night vision lighting and healthcare lighting, also experienced a progress and will continue to grow, promised experts and industry heavyweights in those fields. Despite the fact lighting markets around the world -LED lighting markets in particular- entered the stage of maturity, that doesn't seem to stop Japan from transforming its lighting industry, judging by the results of its effort and investment at Lighting Fair 2017.