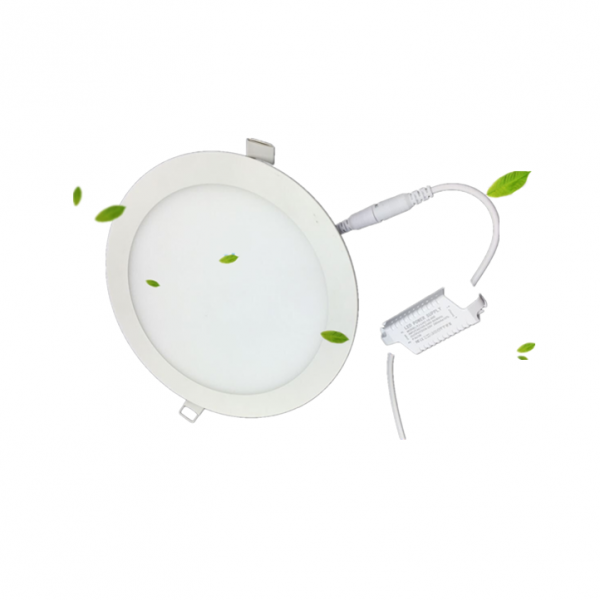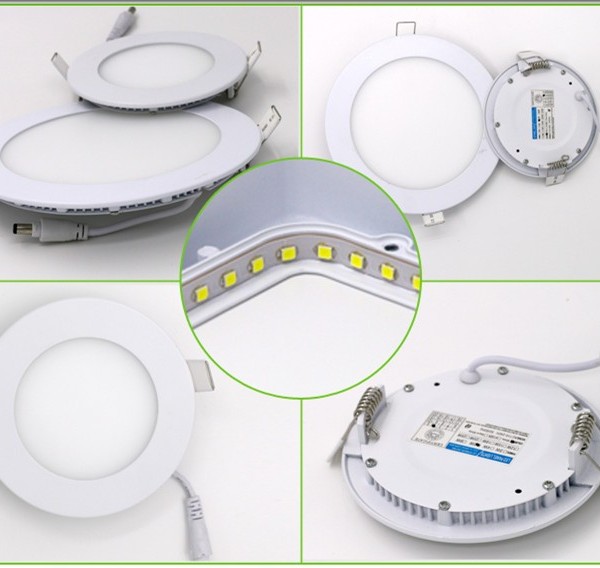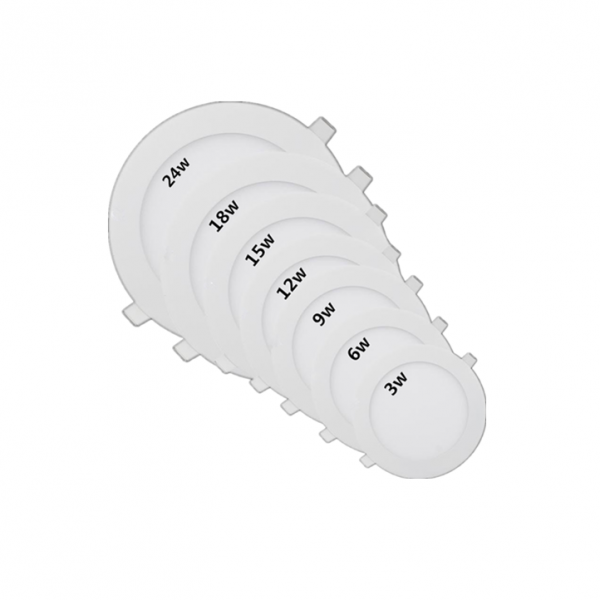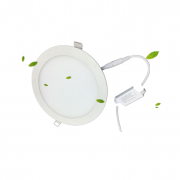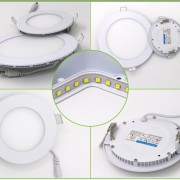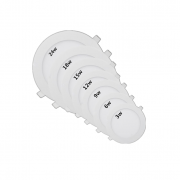 ce rohs factory price energy saving home lighting round led panel light 18w
ce rohs approved
factory price energy saving
home lighting round led panel light
18w
ce rohs factory price energy saving home lighting round led panel light 18w
Features
LED Panel has been design to work with conventional Grid Panel Light with fluorescent tube fixtures. To replace the short lived fluorescent lamps that are typically used in interior lighting.The LED Panel can be used to retrofit existing fluorescent tube grid light installations in all types of applications.
round LED PANEL ,Energy Saving. Saving 55%-70% electricity cost to traditional Panels.
Advanced super longlife and stable driver.
Professional thermal management.
Instant on, no warm up time required.
No noise, no flickering.
No UV or IR radiation in the beam, mercury free.
Anti-shock, anti-moisture.
Aluminum alloy 6063 body and leading light transmitting Optical PMMA cover.
Exquisite small appearance. Easy to install with mounting brackets.
Eco-friendly. No mercury and other harmful materials
No delay on start.
Long life span, longer than 40,000H
Technical Details
Power
3w
6w
9w
12w
15w
18w
24w
Dimeter
85mm
120mm
146mm
170mm
190mm
225mm
300mm
Cut-out size
70mm
105mm
130mm
150mm
170mm
200mm
280mm
LED QTY
15pcs SMD2835
30pcs SMD2835
45pcs SMD2835
60pcs SMD2835
75pcs SMD2835
90pcs SMD2835
120pcs
SMD2835
Lumen +-
360LM
720LM
1080LM
1440LM
1800LM
2160LM
2880LM
PF
PF>0.7/PF0.9/PF>0.95
CRI
Ra>70/Ra>80
Voltage
AC85-245v/ AC90-277v
Angle
120 degree
CCT
2700-3200k warm white /6000-6500k white
Life time
2 years/50,000hours
Material
Aluminum+  PMMA
Working temperature
-10degree—+40degree
Installation
ressessed installation
Applications
Living room,bedroom,kitchen,washroom.
Classroom,library,hospital.
Conference,meeting room,showroom
Factory,plant,warehouse,office.
Supermarket,department store.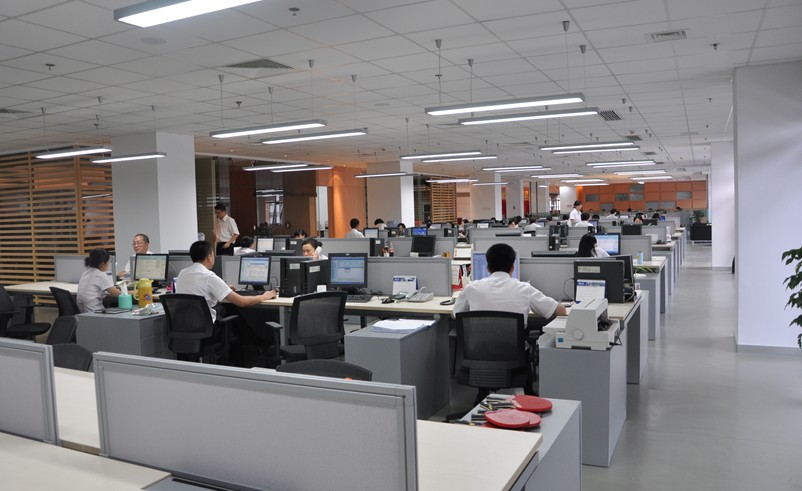 Installation
Attention on Installation
1. Panel lights should be installed by trained electronic technician.
2. Please check all the accessories when open the cartons.
3. The distance between the light and any flammable materials must be more than 0.2m. The distance between the upper part of the installed light and the ceiling must not be less than 2 cm. Don not install into ceilings or walls that contain heat source. The main cable must not connect with the low voltage cable or the surface-mounted lights.
4. Guide the lights' connecting cables through the drilled hole, and fix the surface-mounted lights with the pre-fitted clips. Make sure that these are securely connected to the base material.
5. When laying the cables, make sure that the cables and plugs are not subjected to any tensile or twisting forces. Do not kink cables. Output cables should be laid separately and at a distance from other cables.
6. After installation, connect the transformer to the mains supply
7. Proceed by connecting the wiring cables to the lights. Usually, the brown (or black) wire is the Live wire, connect it with the terminal marked "L". The blue wire is Naughty wire; connect it with the terminal marked "N".
8. Use the dedicated LED drivers only, do not connect to other loads
9. Do not remove the label of the lights and drivers.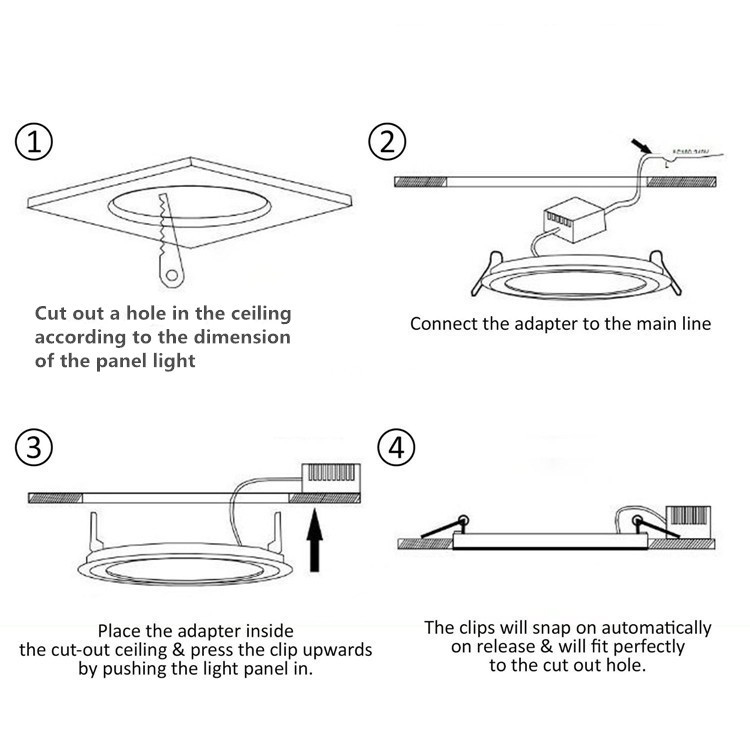 Packaging & Shipping
Standard export packing, color box or neutral white box