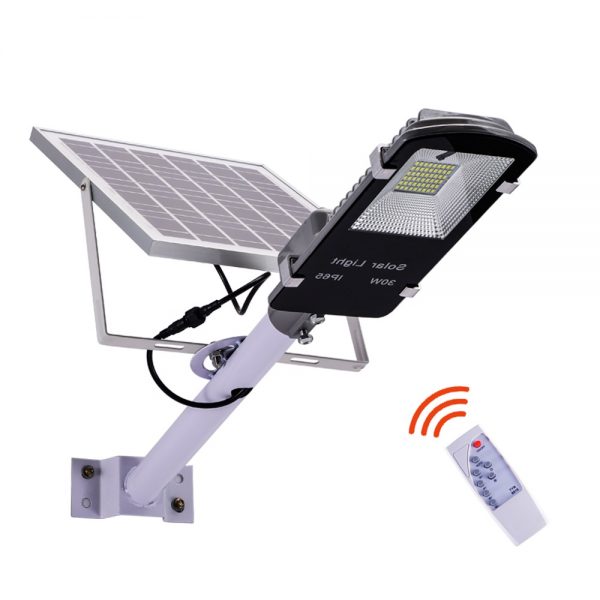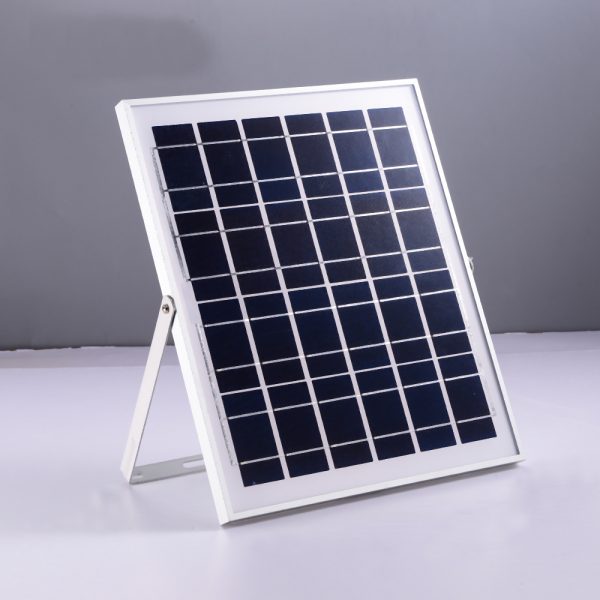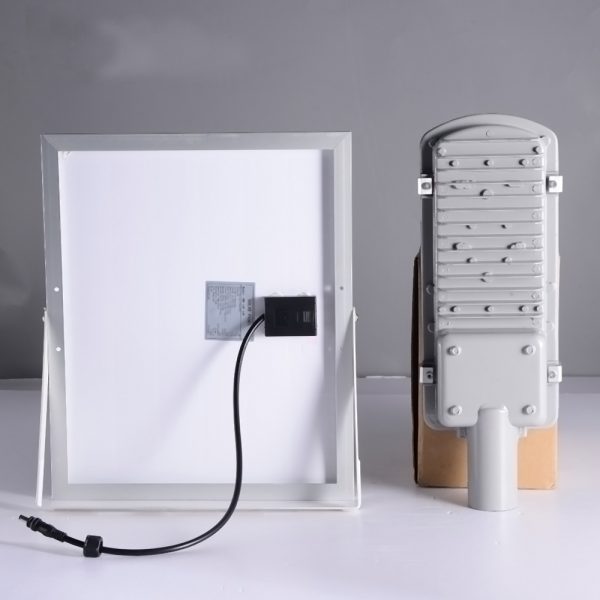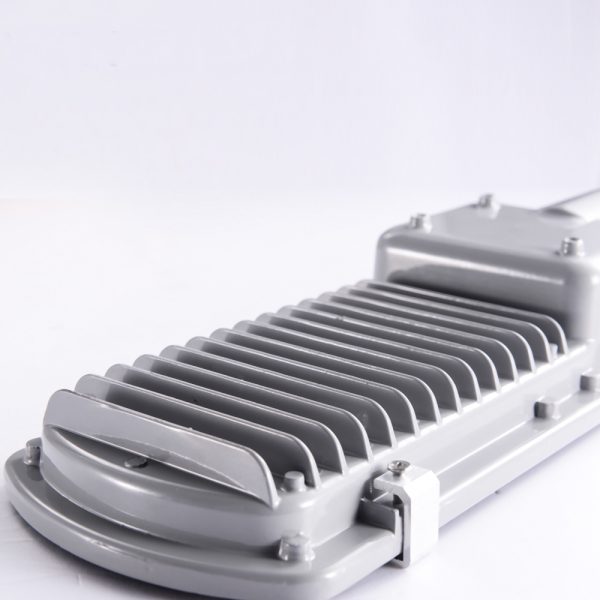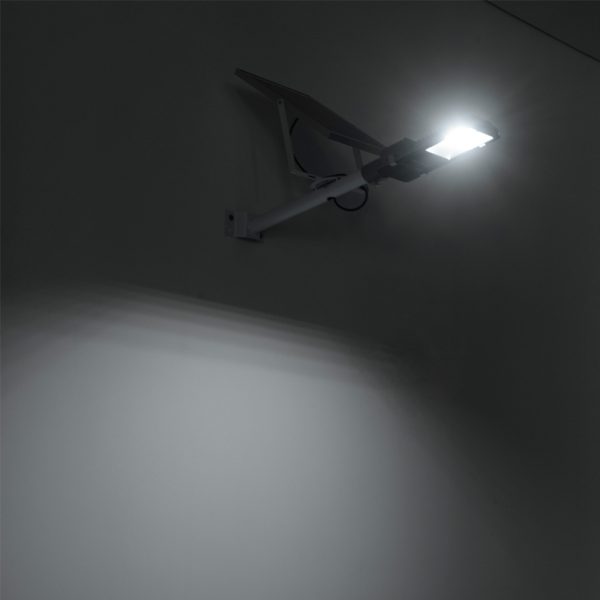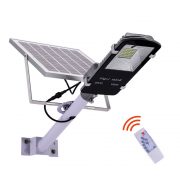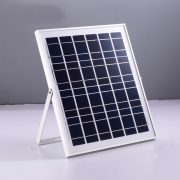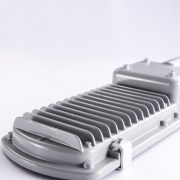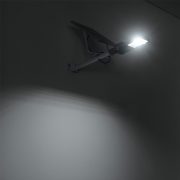 Fully automatic outdoor ip65 integrated garden 30w solar led street lighting fixtures
Fully automatic outdoor ip65
solar garden street lights
outdoor ip65
30w solar led street lighting fixtures
Fully automatic outdoor ip65 integrated garden 30w solar led street lighting fixtures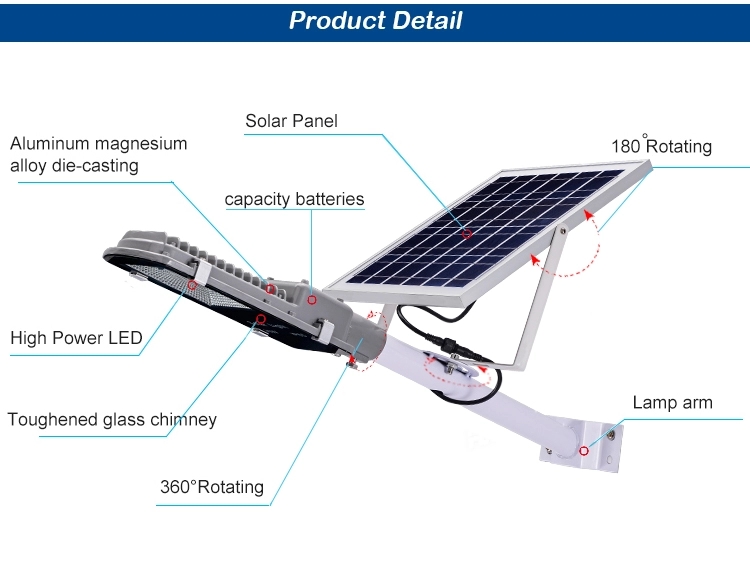 Main Features
1. Anti-oxidation die casting aluminum shell, one-time stamping, made of multi-channel baking process, effective anti-rust;
2. Adopt optional chassis, adjust the direction angle of the solar panel arbitrarily;
3. Adopt high-capacity lithium batteries, the cycle usage of batteries up to 500 times;
4. The use of multiple LED chips to improve the efficiency of light and with better heat dissipation;
5. Using Intelligent remote Control: Intelligent Remote control + light control, many different mode for your choice, controls the light time arbitrarily;
6. Easy installation: It only have a light head and solar panel, you just need to install it one the pole, it will work. No cable;
7. Low weight to save your shipping freight. The total cost is much cheaper than normal solar lights;
8. Environmental friendly, save your electric charge.
9. Solar powered outdoor lights

Technological Parameter
solar led parking lot lights
Power
10 W
20W
30W
50W
Luminous flux
1500 LM
2400 LM
3600LM
5800LM
Poly crystalline solar panel
6V 8W
6V 12W
6V 15W
6V 15W
Lithium battery
3.7V
3.7V
3.7V
3.7V
8000mA
10000mA
12000mA
14000mA
Charge Time
5H
5H
5H
5H
Lighting Time
16H
16H
16H
16H
Solar Panel Size(MM)
350*235*17
370*305*17
420*370*17
420*370*17
Lighting area
40m2
60m2
80m2
100m2
Installation height
3M-4M
3M-5M
4M-6M
6M-8M
Installation distance
9M-12M
9M-15M
12M-18M
18M-24M
Light efficiency
150LM/W
120LM/W
120LM/W
120LM/W
Light source
SMD5730
Material
High quality die-casting aluminum alloy
Light degradation rate
25000h ≤ 20 %
Color rendering index
Ra ≥ 80
Power factor
PF ≥ 0.9 6
Rated life
≥ 50000hours
Color temperature
3000K-7000K
Working temperature
– 30 ~+ 5 0° C
Input Volt age
DC12/24V
Beam angle
60 °* 12 0 °
IP code
IP 65 waterproof & dustproof
Brand
YANGFA & Customized
Warranty
2 years warranty
Certificate
CE, RoHS, SAA, EMC,MSDS
Application
garden , courtyard , road , parking lot, out door, etc.
Available color
Silvery white/ customized
Details
Standard lamp arm interface
Can be used for a variety of pick-and-arm interfaces,
more user-friendly design, only for your convenience, save resources
Aluminum die-cast housing
The aluminum aluminum die-casting shell has good heat dissipation effect, long service life, waterproof, anti-
corrosion, cold resistance and high temperature resistance.
Tempered glass high lens
Exquisite aluminum frame tempered glass laminate for durability.
Optical grade glass transmittance is greater than 93%.
Polycrystalline solar panel
High-conversion solar panels can be powered continuously for long periods of time
Die-cast aluminum lamp body
Effectively resistant to UV rays and prolongs life
Maintenance-free lithium battery
High-capacity 10000ah rechargeable lithium battery for up to 12 hours
Packaging & Shipping
individual package
Application
solar led outdoor lights used in Highway, courtyard, outdoor, Main road, factory, school, city square, garden etc.