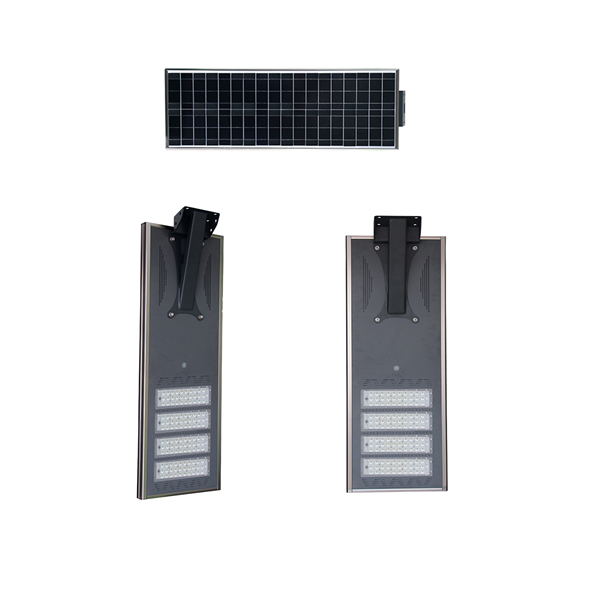 solar powered led parking lot light IP65 80 watt solar led street light
solar powered
led parking lot light
80 watt
solar led street light
solar powered led parking lot light IP65 80 watt solar led street light
Main Features
The working principle of the integrated solar street light are the same with the traditional solar street light, and the difference of the integrated solar street light is that it is combined by the lamp holder, solar panel, Li-battery and the control system. It uses the solar energy, and the solar panel absorbs solar energy in the daytime, which can charge the Li-battery, and the Li-battery can provide electrical energy for the light. There is no need for the complex and expensive wires for the integrated solar street light, and the distribution can be arranged at will. The integrated solar street light is safe and energy-saving, and it does not need to be operated by people, which is also maintenance-free.
1. Integration design, easy to carry, put solar panel, LED lamp, battery and controller all in one, don't need any cable
2. Installation is very convenient, use iron pole, wood pole, bamboo pole, plastic pole, wall, etc will be no problem, it will can reduce a lot of cost;
3. Using high capacity and long life of lithium iron phosphate battery,service life 5 years, can resist high temperature and low temperature, can ensure the long service life of the whole product;
4. Easy to maintain,the battery and light are the direct inserted & pluck type, can complete the main maintain by yourself in the future when the battery or light source
need to be replaced, don't need a professional personage to do maintenance.
5. Use alloy materials, waterproof, strong and durable.
6.with CE RHOS ip65 certificate.
Technological Parameter
Integrated Solar Garden Light-80W
Mounting height:8-9M
Solar panel
Max Power
18v 60w(Efficient solar panels)
Life Time
25 years
Battery
Type
Lithium battery12V33AH
Life Time
3-5 years
Led lamp(with sensor)
Led chip brand
Philips
Lumen(LM)
8000-8800
Life Time
50000 hours
Color Temperature(CCT)
6000K-6500K
Lamps material of main
aluminium Alloy
Working model
motion sensor,time control,montion sensor+time control
Charge time
8 hours(by sun)
Discharge time
12 hours and 5-7 rain days
Certificate
CE/ROHS/TUV-IP65
Warranty period
2years
Packing& Weight
Product Size
1050*355*156mm
Product  Weight
13KG
Carton Size
1100*415*230mm
GW.for Carton
15.5KG
Quantity/Carton
1sets/carton
Packs Containers
20GP
270pcs
40GP
560pcs
Details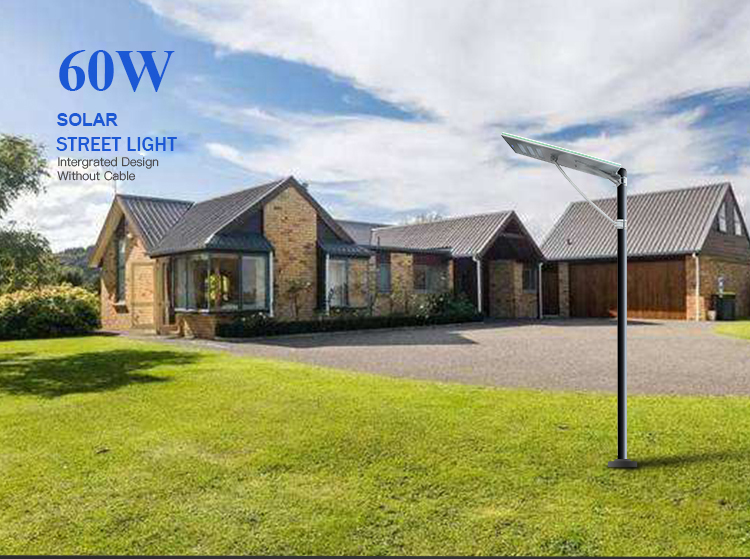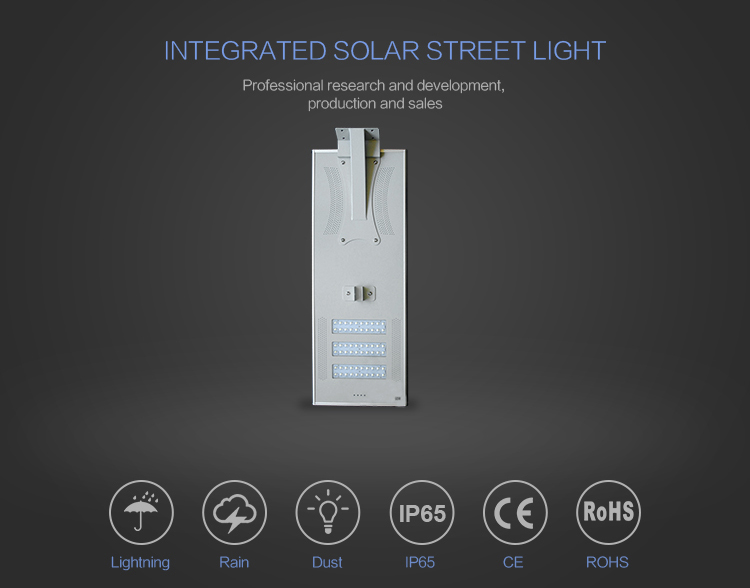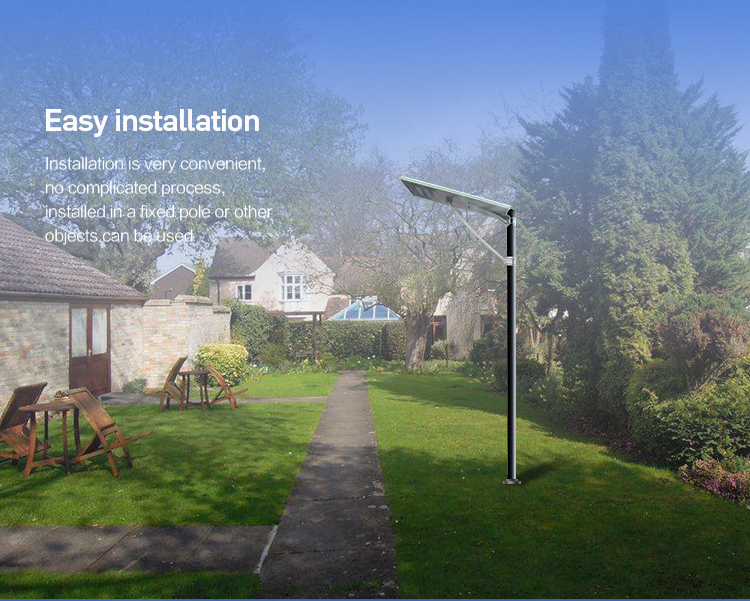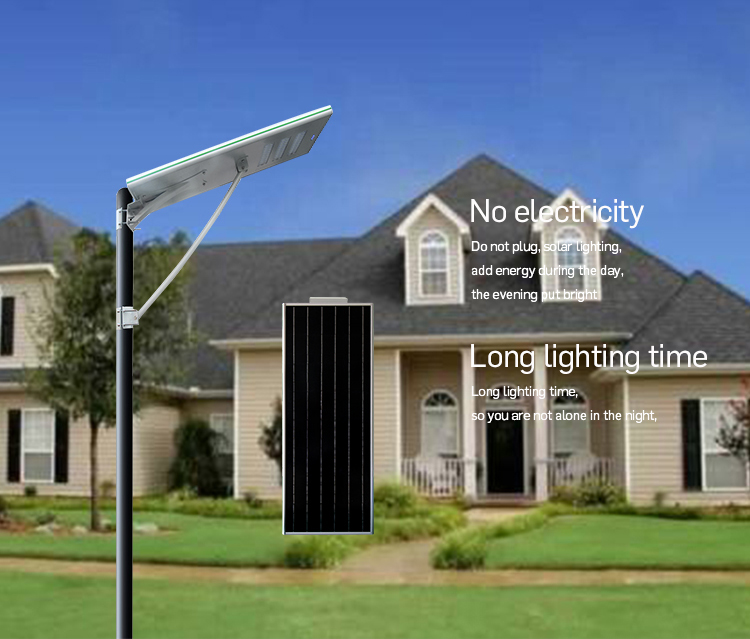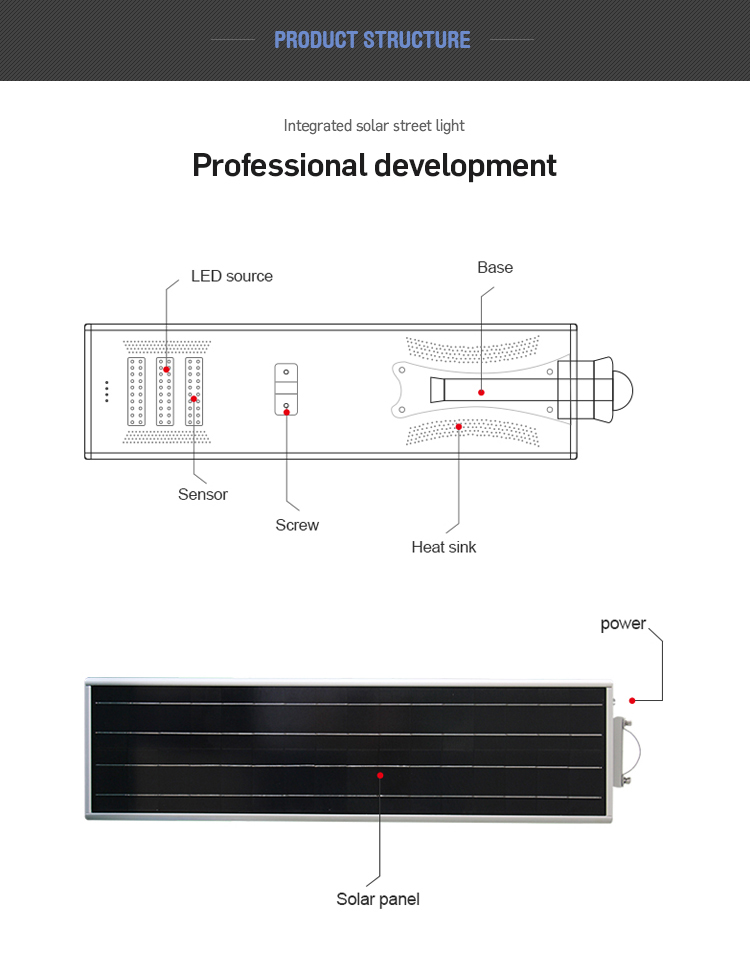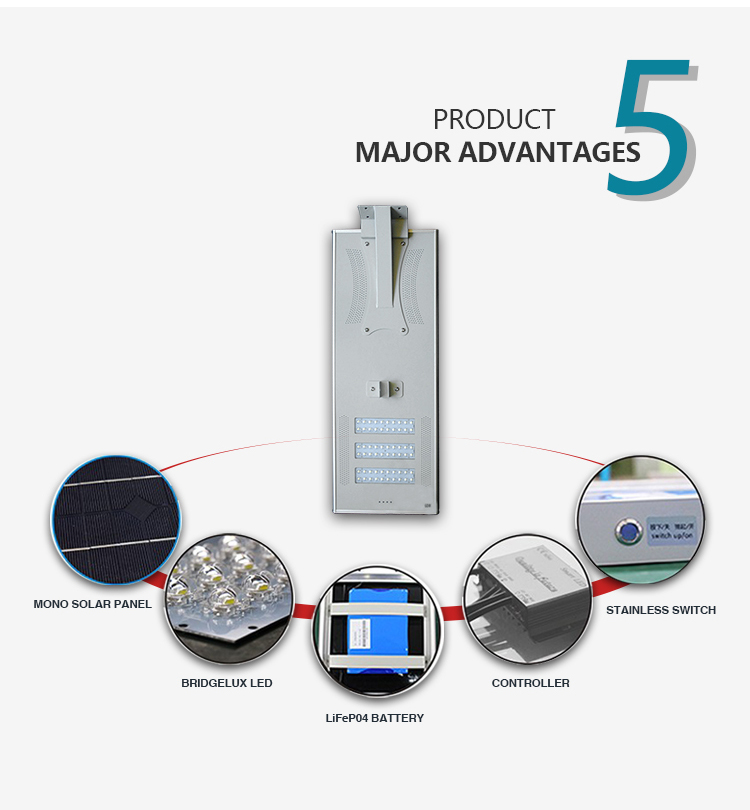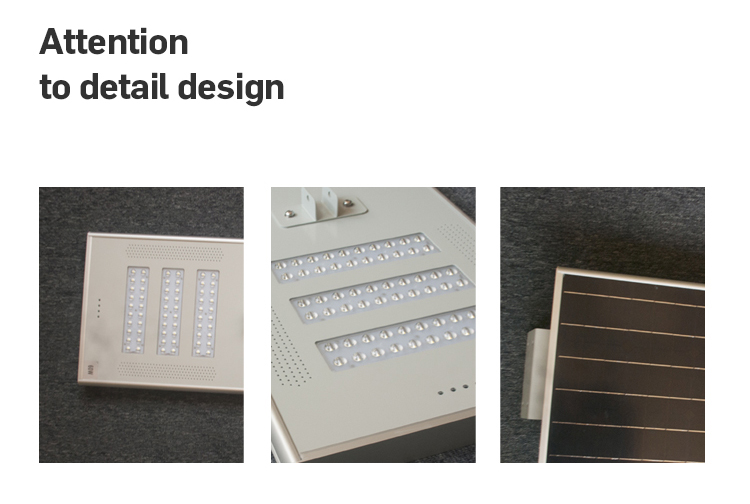 Packaging & Shipping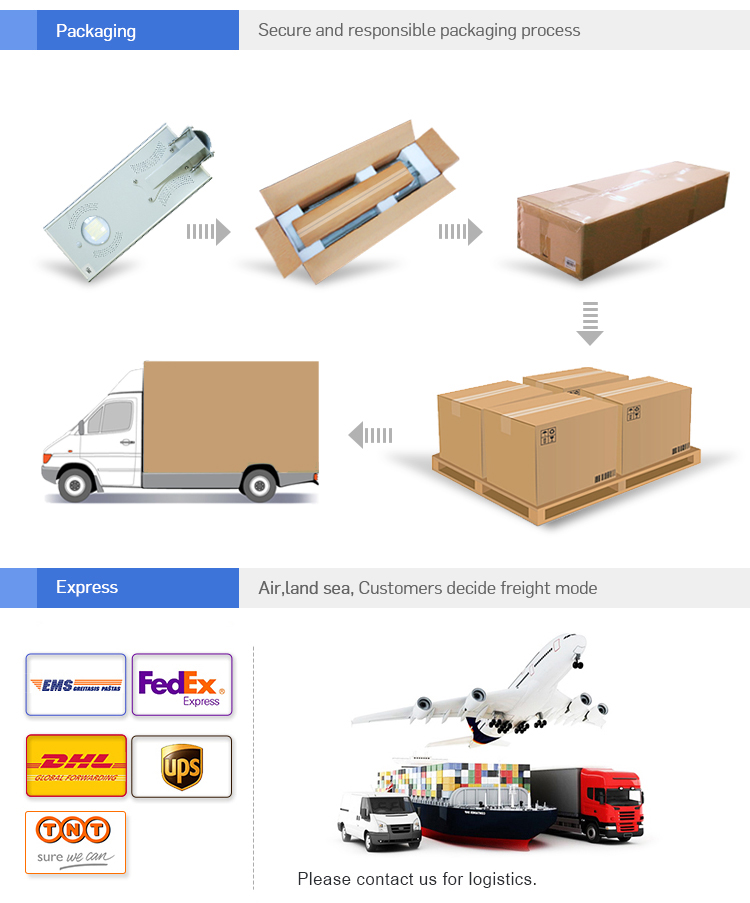 Application
Parking Lot, Street, Highway ,Residential, Industrial, Hospital, Airport.
The gate of courtyard, park, street, residential area and mine area.