meanwell driver smd3030 LED high bay light ufo 200w with CE ROHS
meanwell driver
smd3030 led sources
LED high bay light
200w with CE ROHS
[prisna-wp-translate-show-hide behavior="show" except="en"][/prisna-wp-translate-show-hide][prisna-wp-translate-show-hide behavior="show" except="es"][/prisna-wp-translate-show-hide][prisna-wp-translate-show-hide behavior="show" except="fr"][/prisna-wp-translate-show-hide][prisna-wp-translate-show-hide behavior="show" except="de"][/prisna-wp-translate-show-hide][prisna-wp-translate-show-hide behavior="show" except="it"][/prisna-wp-translate-show-hide][prisna-wp-translate-show-hide behavior="show" except="pt"][/prisna-wp-translate-show-hide][prisna-wp-translate-show-hide behavior="show" except="pl"][/prisna-wp-translate-show-hide][prisna-wp-translate-show-hide behavior="show" except="tr"][/prisna-wp-translate-show-hide][prisna-wp-translate-show-hide behavior="show" except="nl"][/prisna-wp-translate-show-hide][prisna-wp-translate-show-hide behavior="show" except="el"][/prisna-wp-translate-show-hide][prisna-wp-translate-show-hide behavior="show" except="la"][/prisna-wp-translate-show-hide][prisna-wp-translate-show-hide behavior="show" except="ru"][/prisna-wp-translate-show-hide][prisna-wp-translate-show-hide behavior="show" except="ar"][/prisna-wp-translate-show-hide]meanwell driver smd3030 LED high bay light ufo 200w with CE ROHS
Features
1, High efficiency out put , 140 lm/w;
Sufficient Brightness
-Its brightness is up to 24,000 lumen, fully meets your lighting needs.
-No shadow, dizzy light, providing you excellent bright light.
Energy Efficient
-More energy efficient than old halogen lamp, great replacement for 400W HPSL (high pressure sodium lamp), saving over 65% on your electricity bill.
Durable
-With fully aluminum alloy Die-casting case, efficient cooling structure, which effectively prolongs the ufo led high bay light lifespan.
Flexible installation
-Its comes with a hanging ring on the lamp body, allowing you to install the light flexibly.
-Or you can choose the ufo led high bay light with a bracket, ceiling mounted, wall mounted and ground mounted available.
Maintenance Free
-Extremely long life reduces re-lamp frequency. Save labor cost to replace bulbs with short lifespan.
Excellent Appearance
-Rugged die-cast aluminum, scratch and fade resistant.
Ultral-compact Size
-One-piece housing measuring only, much smaller than traditional high bay lights.
Versatile
-With IP65 rating and good looking, this ufo led high bay light can be widely used in outdoor lighting projectos as gardens, court, lawn, etc.
-Also ideal for commercial or industrial lighting as warehouse, supermarket, gym and many other applications.
specification
| | | | | |
| --- | --- | --- | --- | --- |
| 100W | 150W | 200W | 250W | 300W |
| >150Lm/w | >140Lm/w | >140Lm/w | >140Lm/w | >140Lm/w |
| 15,000lm | 21,000lm | 28,000lm | 31,200lm | 42,000lm |
| Nichia  chip | Nichia chip | Nichia chip | Nichia chip | Nichia chip |
| Meanwell driver | Meanwell driver | Meanwell driver | Meanwell driver | Meanwell driver |
| 120° (30°/60°) | 120° (30°/60°) | 120° (30°/60°) | 120° (30°/60°) | 120° (30°/60°) |
| Ø390*190mm | Ø390*190mm | Ø390*190mm | Ø390*190mm | Ø390*190mm |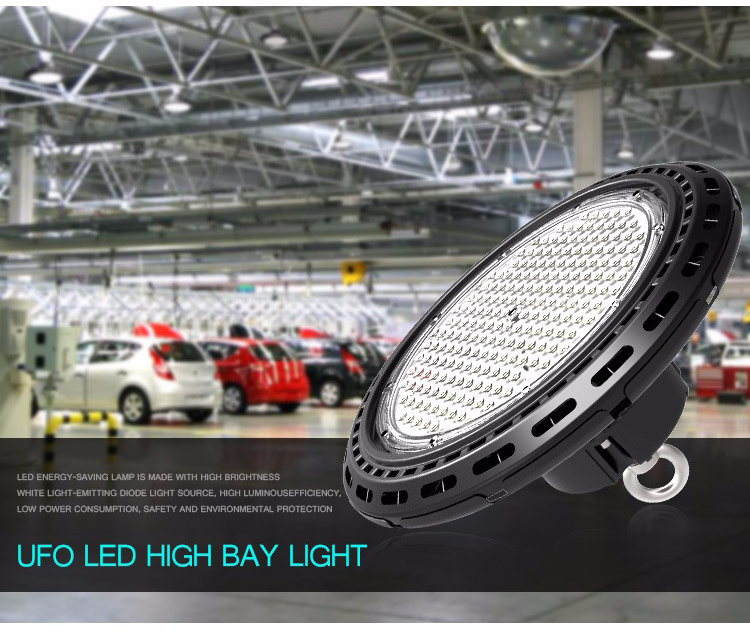 Applications
Factory,warehouse,gymnasium,squares ,marine ,airports,subways,commercial establishments etc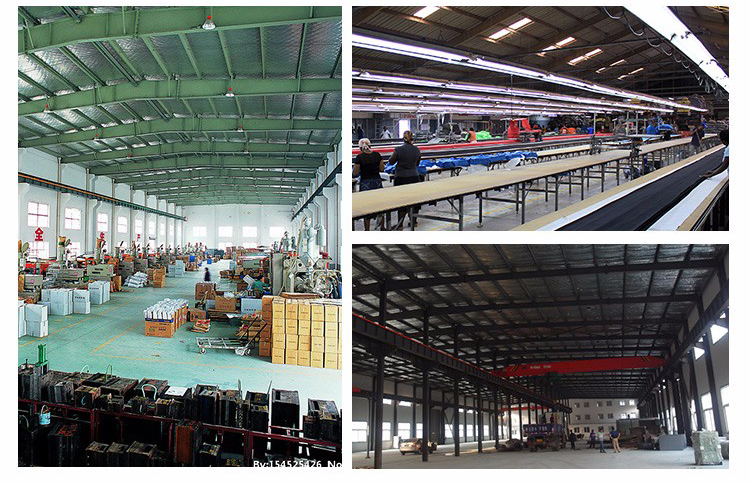 Packaging & Shipping
Each led high bay is packed by Inner carton box+Outer carton box. General Packaging with Meansuns Logo. Neutral packaging or cusomterized package